Welcome!
I absolutely love doing blogger tags, and I was ecstatic when Sumedha tagged me in a blogger tag! If you haven't checked her out yet, head over to The Wordy Habitat right now.
This tag is originally from Ellyn @ Allonsythornraxx who has one of the cutest blogs I've seen.
Let's jump right in: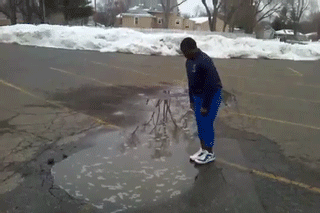 why did you start blogging and why have you kept blogging?
I started blogging as a junior in high school because I had met some awesome people in my life who also blogged. I wanted to be able to share my love of books and give a platform for my writing, so I started a blog called A Writer Named Charley. When I moved away to college, I stopped blogging. But that didn't last long… and now we're here at The Miss Charley. I just love to share about my life to help document where I'm at in life to look back on.
what is your favorite type of blog post to write?
I honestly enjoy answering blog tags or creating lists. I live by creating lists in my everyday life, so creating list posts (like a Top Ten Tuesday) is simple but fun. By having a list a post, then I can focus more on curating images and playing with formatting a bit more than a simple review.
what are your top three favorite blog posts?
what's in my bullet journal // setting up a new bujo in mid-2019
This was my first big bullet journal post in 2019, and I loved being able to show how and why I set my bullet journal up. I always love having my bullet journal during my breaks, but I wanted to set it up so I could use it during the school year, too. Sharing my bullet journal makes me so happy.
complete bedroom transformation // a year in the making
THIS BEDROOM TRANSFORMATION POST TOOK FOREVER. And the reason it took forever is because I legitimately took pictures through the process, uploaded them randomly into a post as I worked on my bedroom, and then I had to delete it all and start over again. So not only did my bedroom transform but the post did, too. As I wrote the post, though, I realized how much my bedroom had changed. Since I lived in my room while I renovated it for over a year, I got use to each phase and slowly forgot what exactly it looked like initially.
reorganizing my bookshelves into rainbows // finally updated my goodreads shelves!
I spent hours counting, reorganizing, and scanning my books to my Goodreads' shelves all for this post (and my peace of mind). I tend to rearrange my bookshelves a few times a year, but having rainbow shelves during Blogmas season let me have a fun and simple backdrop for quick photos on Instagram. I loved having them as a rainbow until I kept buying new books and struggled to figure out how to move them into the rainbow.
Top by Views
sunday thoughts: I'm here for you
my first bullet journal flip-through
ten holiday movies to watch during december
what are some of your favorite things to do to relax?
As a type one on the enneagram, I often find myself not relaxing. It takes as lot for me to be able to feel like I can relax. Most of the times I actually need help and tons of reminders from my friends. So first things first, I love to hang out with friends to relax. I love to go thrift shopping, baking, movie-watching, and just about anything else with my friends to relax. Sometimes, it's even going to the gym.
If I am feeling super low on energy, though, then I legit seclude myself in my room and clean. In busy seasons of life, my room gets neglected with the cleaning I should be doing like sweeping or dusting. To feel more in control of what my life looks like, I will deep clean my room about once a month. A clean room equals a happy room for me.
what are three of your favorite things?
My three favorite things are simple, really: 1) books, 2) journals, and 3) markers. If you weren't sure that this blog actually showed what I loved in life, then here's the proof. I have an obsession with collecting journals and planners of all sorts. Typically, I struggle with actually finishing using a journal consistently from beginning to end. I legitimately just started using a journal again that I only used 6 pages from in the beginning of 2018.
Naturally, I love books. From reading them to using them for decorating (to maybe even using some for crafting and black out poetry), I am always expanding my book collection and making room for more books in my small room. If you want to see a small part of all the books in my collection, check out my Instagram here.
My love for markers has recently started to grow the more that I have used my bullet journal. For my high school graduation, I asked for the Papermate flair pens. Then this past summer, I got my first pack of Crayola Supertips. I am living out my elementary school dreams with getting all the fun pens and markers.
what are your proudest blogging moments?
I think my proudest moment with this blog has been hitting 100 followers. This blog has not grown as quickly as my last blog did. Maybe it's because I'm not sharing in a 'niche' or creating original tags or doing anything extremely phenomenal. I have struggled to look past all the statistics with this blog and on social media. But I have begun to look past it. I would love to continue to see this blog grow (and to become more consistent with it) and see what it will become in the next few years.
what are your hobbies outside of blogging?
My hobbies aren't very diversified, but I love to write. I share most of my poems on here, but I also post on Wattpad for my short stories. Just this past year, I have tried to become more artistic. What I mean by that is I have attempted lettering and watercolor. I have been getting the 'itch' to scrapbook or knit or learn something new. Every time I near a break from school, I always want to learn something new.
what are your top three pet peeves?
I could create the longest list you may have ever read, but I'm going to try to list just a few.
Incorrect spelling.
People who don't get to the point in stories.
People who don't learn from their mistakes and create inefficiencies.
what's something your followers don't know about you?
This is such a difficult question simply because I do share a lot about myself on here. I share about my insecurities, faith, school, friends, etc. The only thing I can think of right now comes from the podcast episode I'm listening to from Jordan Lee Dooley's SHE podcast episode about singleness.
I have never dated anyone, gone on a date, or been kissed. I think some people think that I have simply because I write about falling in love or being in love in my writing. I would love to be in a relationship, but I also know that I need to focus on myself and my faith right now.
I would like to tag anyone who wants to do this tag. I would love to see your answers to this tag, so make sure to link back to this post if you do!
xo,
Charley